Equip, unequip or change a piece of Gear on your Hero!
To access your Gear and Gear Vault, go to the Hero screen and select Gear. The example below shows your equipped Gear on the left and your Gear Vault on the bottom right. This is where you can access your total Gear inventory, across all your Heros.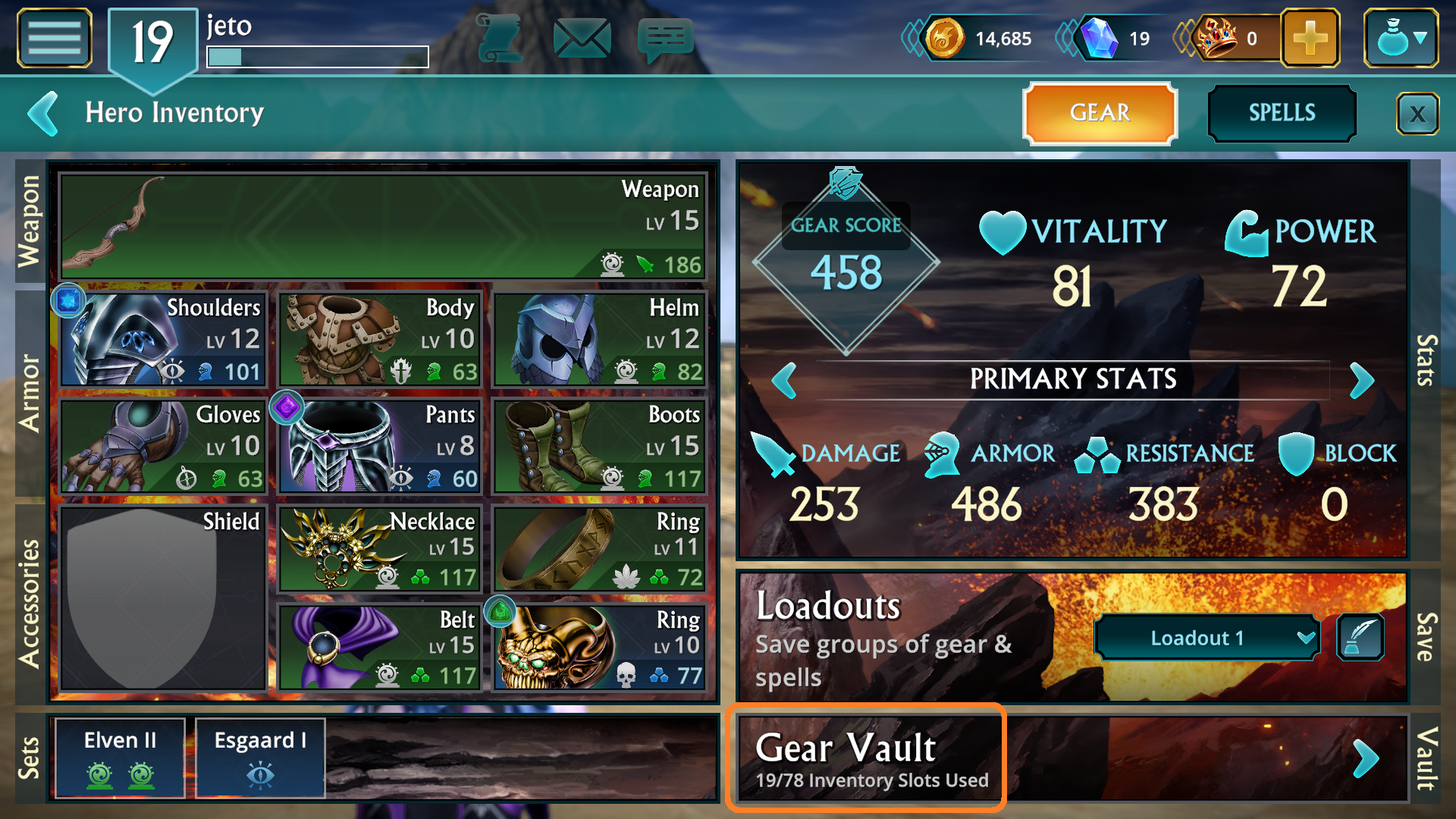 To change an item of Gear, tap on the piece you would like to change. From there you can compare the Gear you have equipped with the ones in your Gear Vault.
To do this select the Gear you're interested in and its details will appear on the left.
Then, in the Gear list, select the Gear icon to the right of your already equipped Gear (in the example below comparing to Rings, it would be
) and the details of your currently equipped item will appear on the right.
There will be green or red text on the left to show if it's an improvement on what you already have equipped.
Once you've chosen the piece of Gear you want to use, select the "Equip" button at the bottom of the screen.
Note: If you equip Gear with a higher level than your Hero's level, the Gear will only have the stats as if it were the same level as your Hero.
For example:
If this Elven Owl-Helm is level 30, and you equip it to your level 19 Hero, then a yellow down arrow will appear next to the Gear's level and stats and it will display as level 19 when you view it on your level 19 Hero.