Evolution Runes are used to increase the Rarity of Armor, Weapons, Shields and Accessories.
Starting from Epic Runes up to Mythic Runes.
Runes can be found in Chests or have a chance of being rewarded from Salvaging Chests too. Also as you progress the story you will come along a Follower that with craft a random Rune for you.
If you are evolving an item and find you are missing the relevant Rune, you can also bring up a Material Finder screen.
To do this you select the item you are evolving, then click the Rare Evolution square (on the left, with the Star) and then select the missing Rune or any item you are looking for. Found on upgrade screen to the right, above the Upgrade button.
This will explain what items this Rune is used on and where you have a chance of finding it.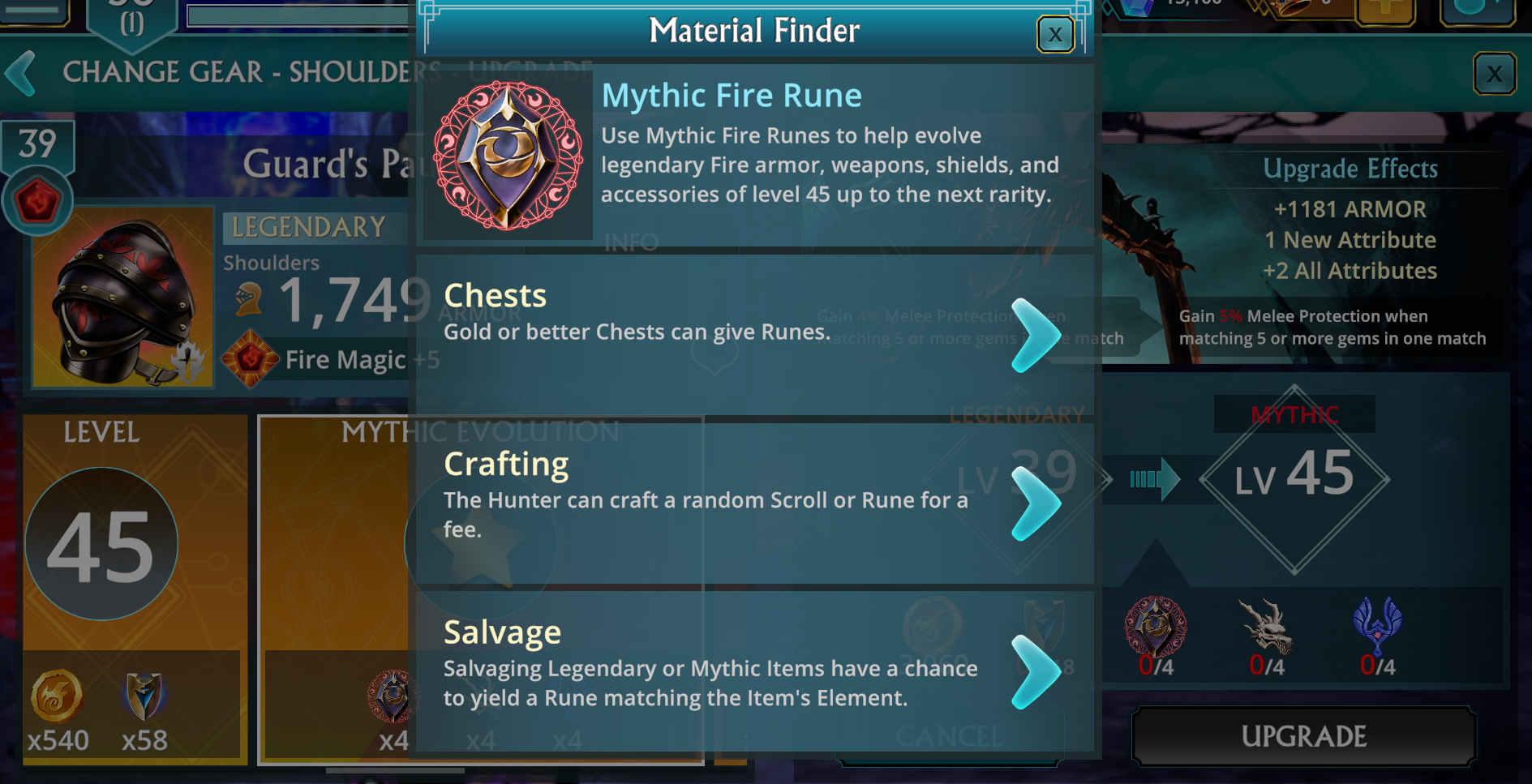 Using Runes
After an item has been evolved to Rare after level 15, you will need to use the Rune that matches the items Element; Ice, Poison, Fire, Light and Dark. For more information on Upgrading Gear, click here.
For example: Currently, my Guard's Pauldron is Level 45, Legendary and has Fire Magic. Displayed below the damage as well as indicated in the top left with a Blue Element icon.
To evolve this Runic Mace to Mythic, I now need the Mythic Fire Rune.