Skirmish and Dungeons are game modes that can be enjoyed outside of the main story of Puzzle Quest 3. These activities provide you with the opportunities to replay areas in the story to earn extra rewards. Skirmish and Dungeons can be accessed via the "Battles" tab after reaching Level 5 with a Hero.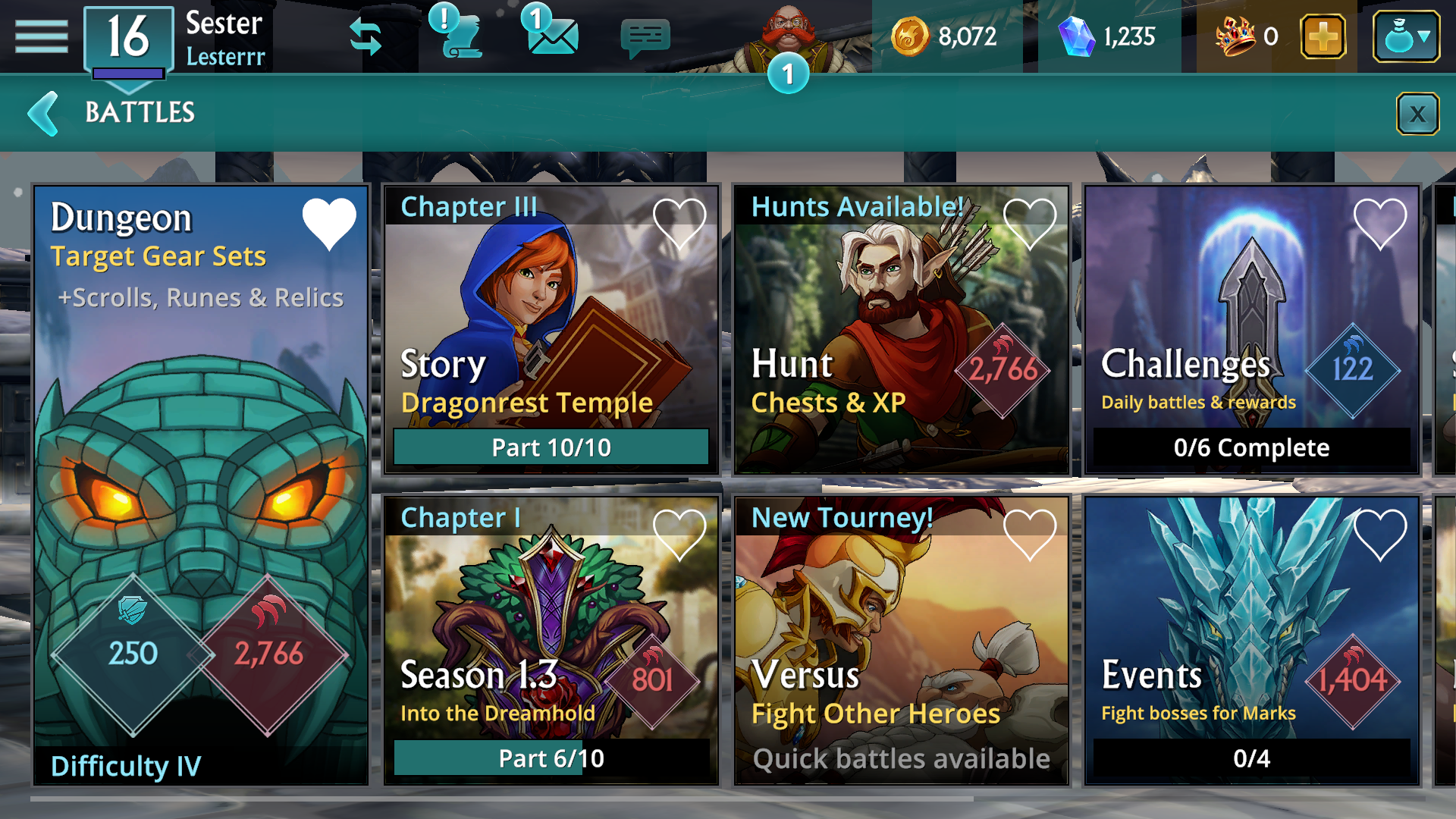 Skirmish
Skirmish gives you the ability to fight a random battle from a story chapter. This is an excellent opportunity to earn extra shards from chests so you can level up your gear much faster and further boost your masteries.

The more difficult the Skirmish the greater your rewards from chests could be.



Dungeons
Dungeons allow you to replay a Dungeon from the story. This is an excellent opportunity to earn extra Gear and Evolution items from completing the Dungeon, which can help improve your gear score loadout and grant you higher masteries.

Upping the difficult level of the Dungeon gives you the chance to earn higher-level rewards.