Season Archive a
llows you to purchase and play Past Seasons!
You can access Seasons Archive either via the Battles tab.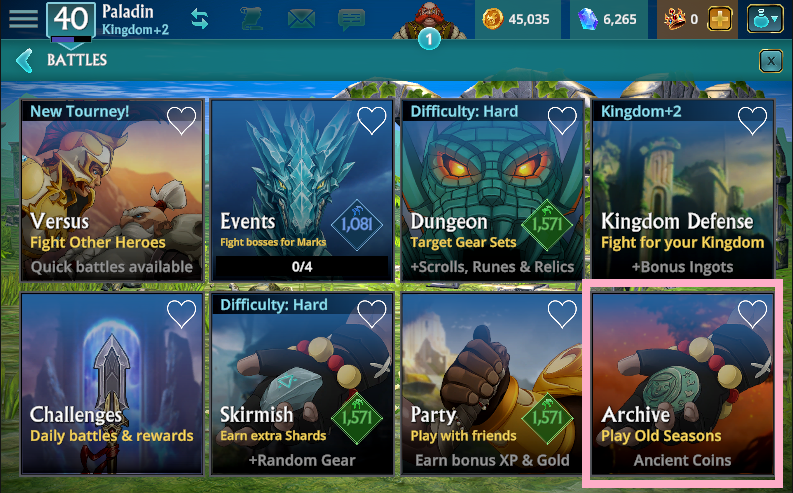 Overview
The Seasons Archive allows you to purchase and play through past Seasons. You'll be able to purchase access to a past Season directly prior to whichever is running currently for Crowns and older ones for Gems!
Individual Seasons in the Archive will also periodically open up to be played for a limited period of time with no purchase or Season Pass required!
Any story progress that was made while a season was live will be carried over once it becomes available in the Archive.
Rewards
Any Season rewards can now be purchased with Ancient Coins. These Ancient Coins are an Archive specific currency that is shared across all archived seasons. Ancient Coins can be earned by completing battles in archived seasons.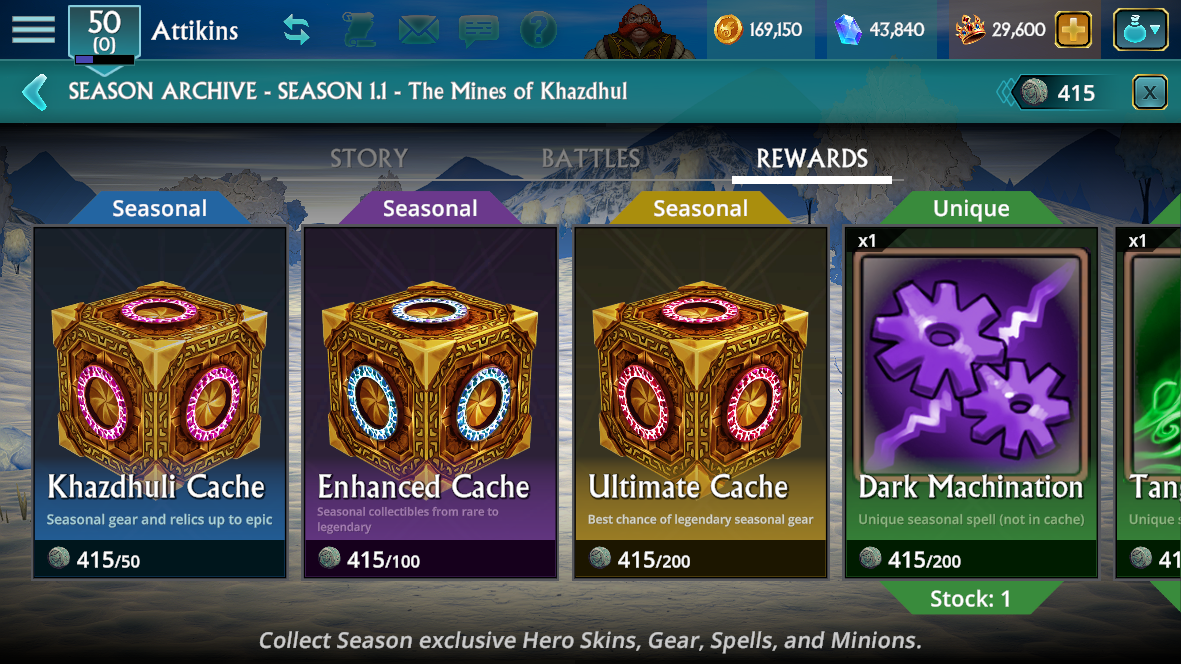 Ancient Coins have a daily limit of 30, meaning you will not be rewarded for further victories in the archive once you've reached this limit.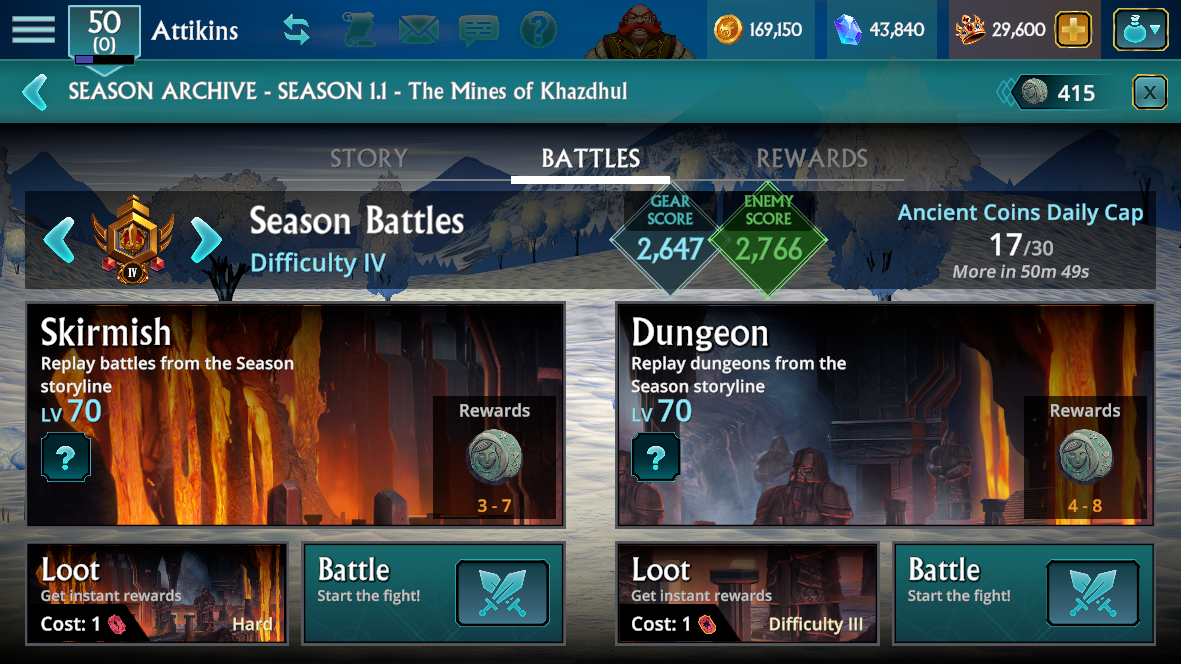 Completing a Story Quest for the first time at each difficulty will reward Ancient Coins. Any subsequent replays will reward coins.
Chapter Replay
Archived Season Chapters will become available for replay after they've been completed for the first time. This means you can return to a chapter at any time using the Chapter Replay menu.

Chapters can be replayed in three difficulties, Normal, Hard and Elite.
Be careful as any progress made throughout a chapter is lost if you leave to replay another chapter.